We did it! Smashed the target. True Alleyne's spirit and British Values. There's still time to make a donation….

We are hoping to raise as much money as possible for the British Heart Foundation, in memory of Mr Burchell, who was an inspirational teacher to so many students.
Mr Burchell was also a much loved and respected colleague, and so we'd really appreciate your help in raising above and beyond our target of £1 per staff member and student at Alleyne's Academy (£867).
There will be an Ultimate Dodgeball House event taking place in March, so please spread the word and help us achieve our goal! You can help Alleyne's Academy raise money for this great cause by donating directly to our fundraising page – https://www.justgiving.com/fundraising/AlleynesAcademy . It can be as anonymous, in terms of both name and donation amount, as you would like and payments are secure.
JustGiving sends your donation straight to the British Heart Foundation and automatically reclaims Gift Aid if you are a UK taxpayer, so your donation is worth even more.
Thank you for your support
For more information, please email s.eldershaw@alleynes.staffs.sch.uk.
Christmas Fundraising
We are very pleased that our students and staff have raised a total of £565 for the Teenage Cancer Trust.
The Christmas Market raised £350 and the non-uniform/House Christmas Jumper Day added in another £215!
Well done everyone, but special thanks to Mrs Mansfield and her team of helpers!
Happy Christmas!
Christmas Shoe Box Appeal – Operation Christmas Child
On Thursday 18th November we submitted 83 Christmas shoe boxes for the Operation Christmas Child appeal.  We are immensely proud of our students and staff for creating 83 shoe boxes and raising £100 this year.
Well done, everyone!
RBL Poppy Appeal
Thank you to everyone who gave generously for us to raise £90.26 for the RBL Poppy Appeal.
Year 11 Students' Fundraising Concert for Dougie Mac Hospice
On Friday 23rd September a group of Year 11 students and their peers hosted a concert in aid of Dougie Mac Hospice.  Between the four of the Alleyne's students involved, through ticket sales and a sponsored head shave, they raised over £500 with the night itself raising £750.  The students have worked tirelessly over the summer to plan this, with a great deal of practice to become accomplished in their music and an interview on BBC Radio Stoke.  The students involved were:
Spencer Arnold
Luke Brown
Simon Lowe
Adam Knipe.
Fundraising in 2015/2016:
 Christmas Market
On Wednesday 16th December, we held our annual Christmas market at lunchtime, raising over £300 for the Teenage Cancer Trust.  Added to proceeds from our non-uniform day, this means the school is sending £536.25 to the charity. Well done to all the Year 11 tutor groups who ran stalls and a big thank you to everyone who supported it. Our thanks also go to E L Norman Photography of Newcastle Under Lyme for donating the prize of a photo shoot.
Operation Christmas Child
Once again, the staff and students of Alleyne's Academy have shown their generosity by filling shoe boxes for the Signal Radio Operation Christmas Child run jointly by Signal Radio and Samaritans Purse.  They smashed their own record this year by filling a massive 100 shoeboxes with all sorts of items to include toys, stationery, books, soaps, teddy bears and much, much more.
The shoeboxes will go to disadvantaged children in Africa, Eastern Europe and Central Asia; children who would not have a Christmas without the generosity of people in the UK.
Organisers, Ann Leadbeater and Fliss Porter, delivered the shoeboxes to Signal Radio and were delighted with the response they had received from Alleyne's Academy's staff and students.
House Sixth Form Bake Off
Sixth Form students made some fantastic cakes for Mrs Eldershaw and her team to taste!  The cakes were then sold with £17 going to the Poppy Appeal.
Summary of 2015/16 Fundraising:
| | | |
| --- | --- | --- |
| Month  | Charity | Amount |
| October | Jeans for Genes | £150 |
| October | Teenage Cancer Trust | £150 |
| November | Teenage Cancer Trust | £235 |
| November | RBL Poppy Appeal | £34 |
| November | Samaritan's Purse | £100 |
| January | Teenage Cancer Trust | £526.25 |
Fund Raising in 2014/15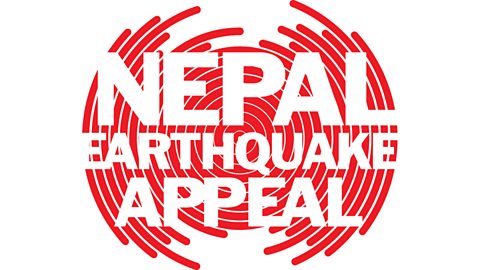 ---
An Easy Way To Raise Funds
Do you shop online? Did you know that every time you buy something you could be raising money for Alleyne's Academy?
That's right – over 2400 well known retailers including Amazon, M&S, Boden, Waitrose, House of Fraser, Vodafone, Virgin Atlantic and many more, will donate a percentage of what you spend to Alleyne's Academy! when you shop with them, via fundraising website easyfundraising.org.uk
It's like Nectar but instead of earning points, each purchase generates a donation. So instead of going directly to a retailer's website, go to easyfundraising first and choose the retailer you want to shop with – then everything you spend with that retailer earns a free donation for Alleyne's Academy. It's completely free to use and your shopping won't cost you a penny more.
On average, each retailer will donate 5% of the cost of your shopping – and those donations soon mount up.
So whatever you need to buy, from your weekly grocery shop or fashion must-have, to your business travel, office supplies or mobile phone, buy it via easyfundraising and raise money for Alleyne's Academy at no extra cost to you!